The judo belt is one of the main elements of a judoka's outfit, after the judo kimono. Find out how to choose the right judo belt size.
The judo belt is not just an accessory, but a symbol of progress and skill in this ancient martial art. The order of judo belts has been codified for years, and is proof of a judoka's commitment to his or her practice. Choosing the right belt size is crucial to your comfort and to maintaining the judo tradition. In this guide, we'll help you determine the perfect size for your judo belt.
Why belt size matters:
An ill-fitting judo belt can hinder your movement and practice, affecting your concentration and execution of techniques. Opting for the right size is essential to guarantee your comfort throughout your training sessions.
How to choose the size of your judo belt :
Measure your waist: Take a tape measure and measure around your waist, where you'll be wearing your judo belt. Note this measurement.
Refer to the Size Chart: Each brand of judo belt may vary in size. Consult our size chart below to determine which judo belt size is right for you.
Try if possible: If you get the chance, come and visit us in our No. 1 judo store in Paris to try on the judo belt and confirm that it offers the right fit. This will ensure that it's neither too loose nor too tight.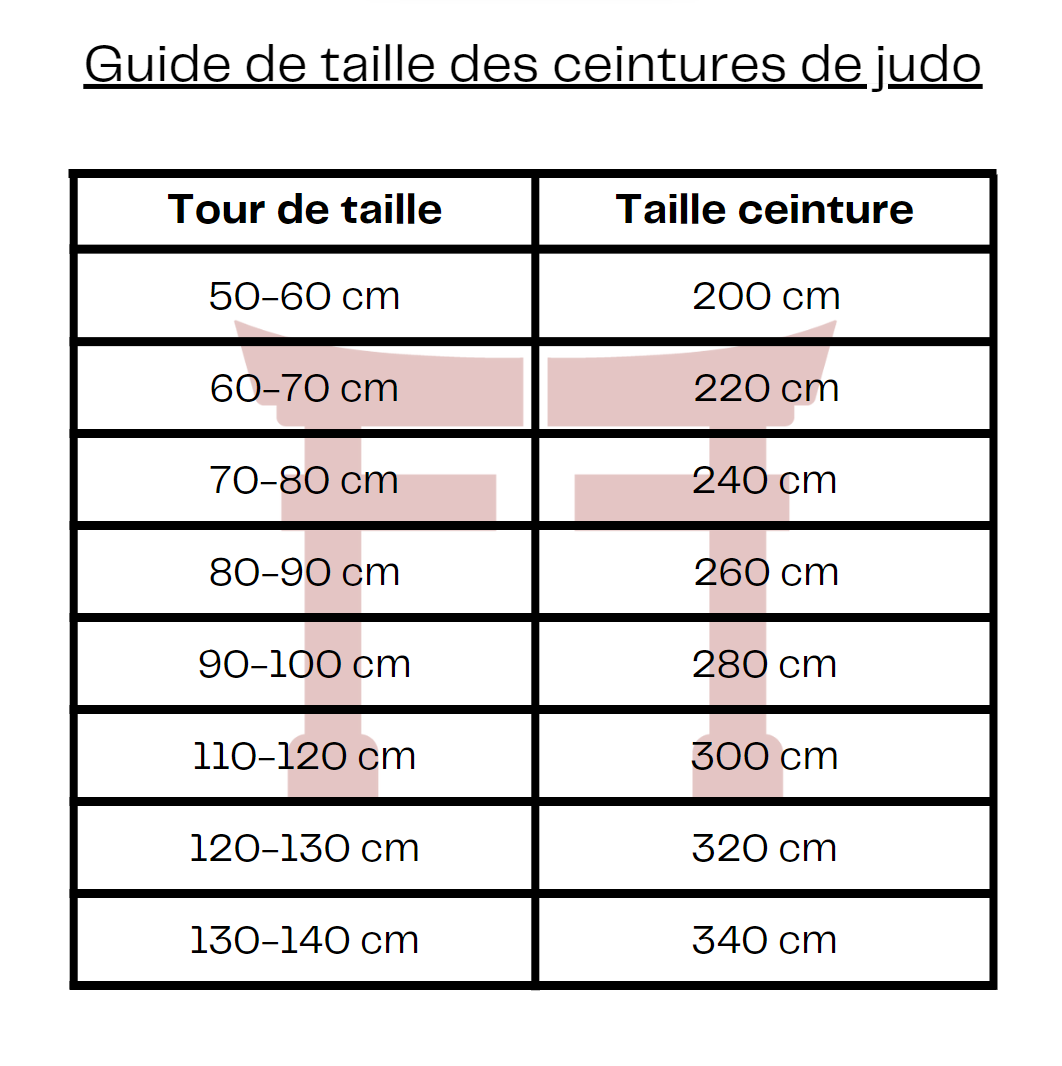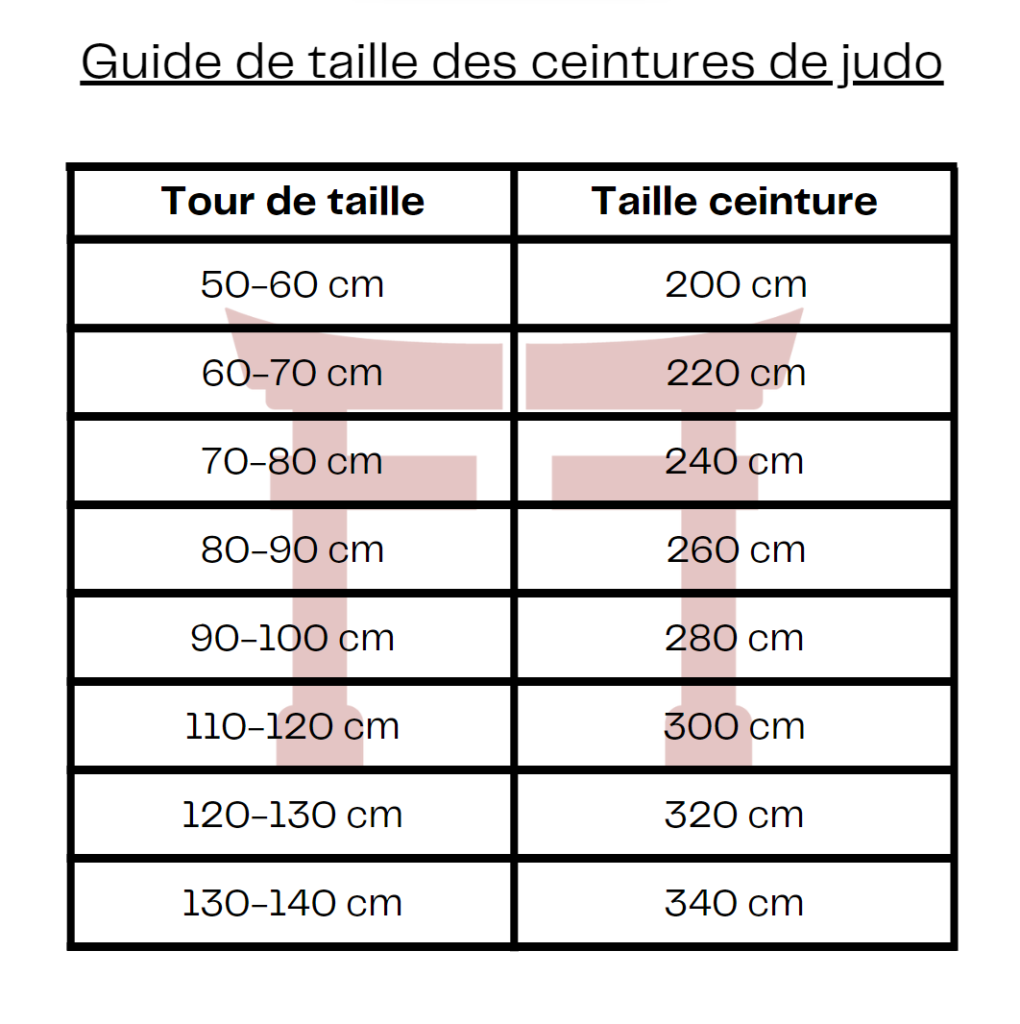 Additional Tips :
Make sure the belt can be tied comfortably.
With use, judo belts can shrink slightly, so bear this in mind when making your choice.
Discover our IJF judo belts: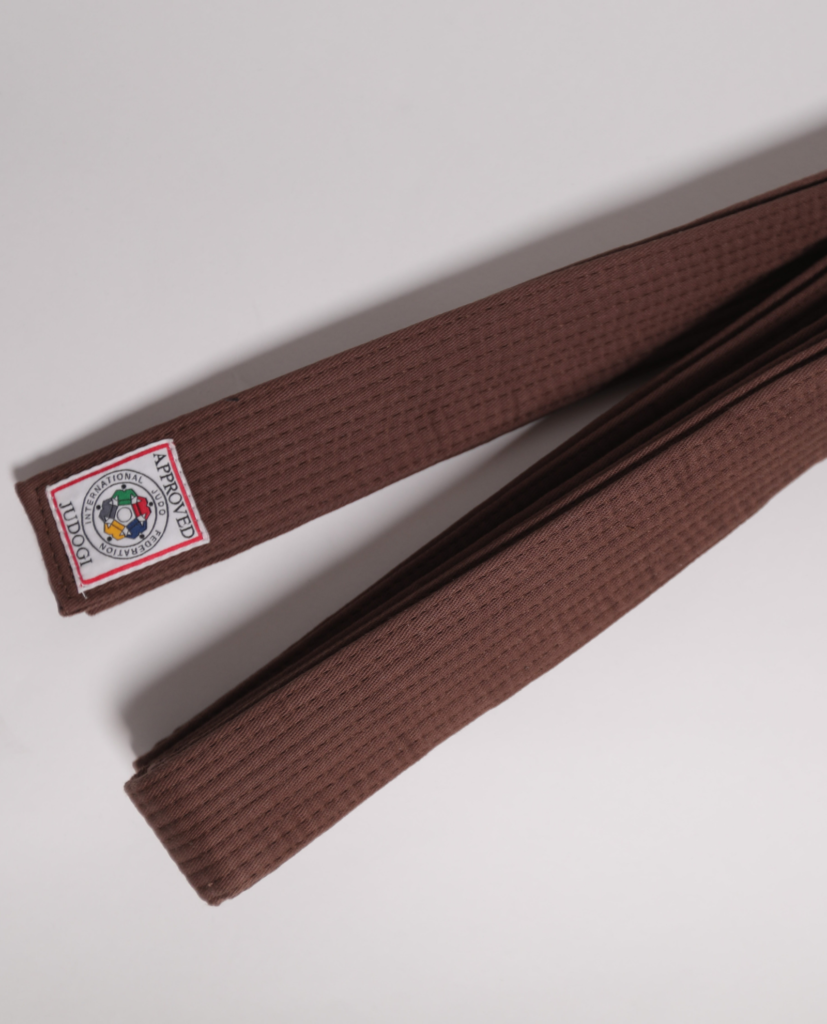 Judo brown belt – IJF approved
Haven't found your judo belt yet? Choose the Judo Fighting Films Brown Belt – IJF Approved!
All of our judo belts meet the official standards of the IJF (International Judo Federation). Like all judo belt models, this belt is made of a semi-rigid cotton core with many well aligned stitches. The whole is reinforced by an outer layer with a mixture of cotton and silk. Unlike thin judo belts, our belt is thick and rigid. Finally, an elegant embroidered logo in red gives this belt its unique style.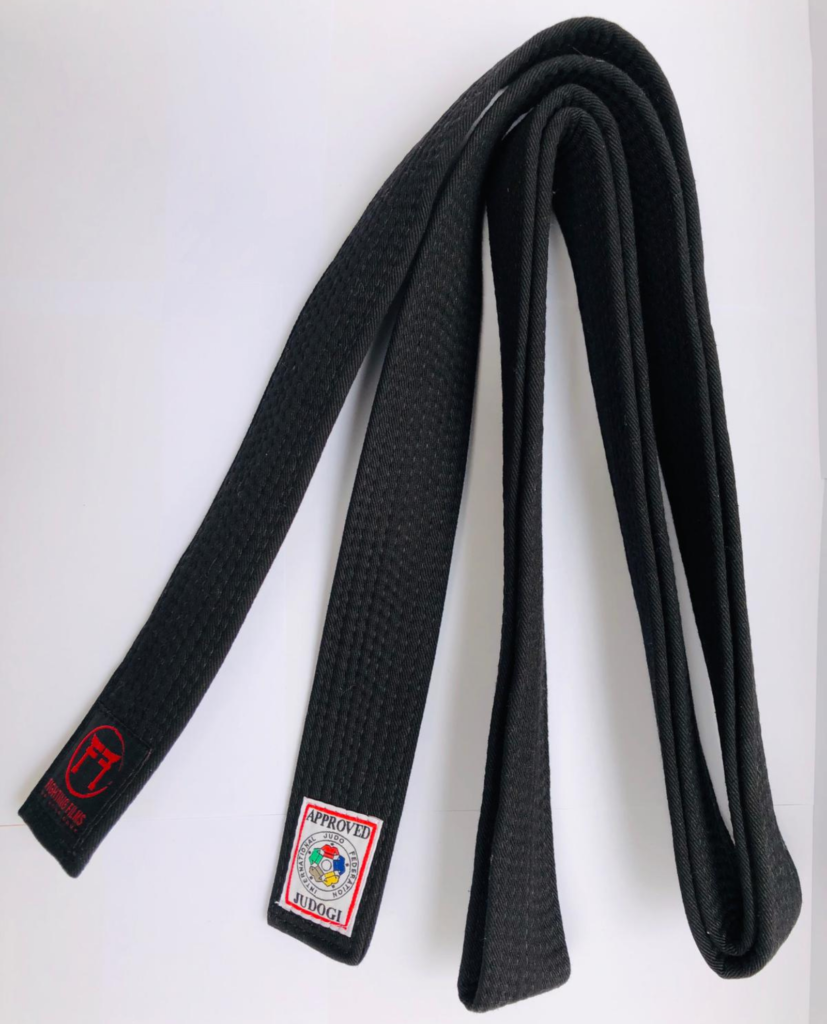 IJF Approved Judo Black Belt
The Black Belt of Judo Fighting Films – IJF Approved, is a guarantee of quality and an essential accessory to the practice of Judo. This belt has seduced many athletes around the world.
All our judo belts comply with the official standards of the IJF (International Judo Federation).
Conclusion:
Choosing the right judo belt size is essential for your practice and comfort. By following these simple steps, you can find the perfect belt to symbolize your progress in this demanding martial art.
Remember, a well-fitting belt reflects your commitment to the discipline of judo.
Need help choosing the perfect size for your judo belt? Contact us for personalized advice and assistance tailored to your needs.