Discover Darcel Yandzi, champion and ambassador of Fighting Films.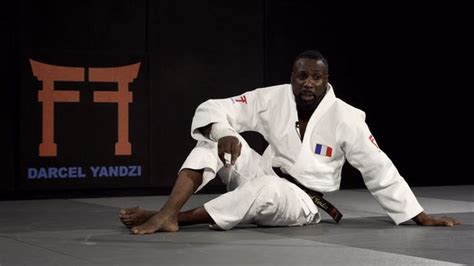 Darcel in a few points
Birth date: June 11 1973
Birth place : Brazzaville (Democratic Republic of Congo)
Grade : 6° Dan
Catégory : -78kg ; – 81 kg
Achievements : 3 times French Champion; European Champion; Bronze medalist at the World Championship
Favorite judogi : Fighting Films Superstar Original
Steering hand: right
Tokui waza : sasae-tsuri-komi-goshi
Darcel's begining
Darcel Yandzi arrived in France in 1980, at the age of 7. He started judo 2 years later. Very gifted, he joined the CREPS of Châtenay-Malabry in 1990.
He became French Champion in 1992 and joined the INSEP in 1993. That same year, he set a record by winning the European Championship.
He finished 3rd at the World Championships, in the -78 kg category. He was again French Champion in 1995.
In 1996, he won the Paris Tournament, and took part in the Olympic Games in the -86 kg category, but was unfortunately eliminated in the quarter finals.
Darcel in warrior mode
Various injuries prevented Darcel Yandzi from returning to the podium.
However, in 2001, he made a winning comeback by obtaining his 3rd French Championship title. He also placed 7th at the World Championships in the -81 kg category.
Yandzi decided in 2003 to retire and move to the UK.
He became coach of the England and then Scotland teams and stayed there for ten years.
He returned to France in 2013, mainly at the request of Ugo Legrand and Teddy Riner, to whom he is very close.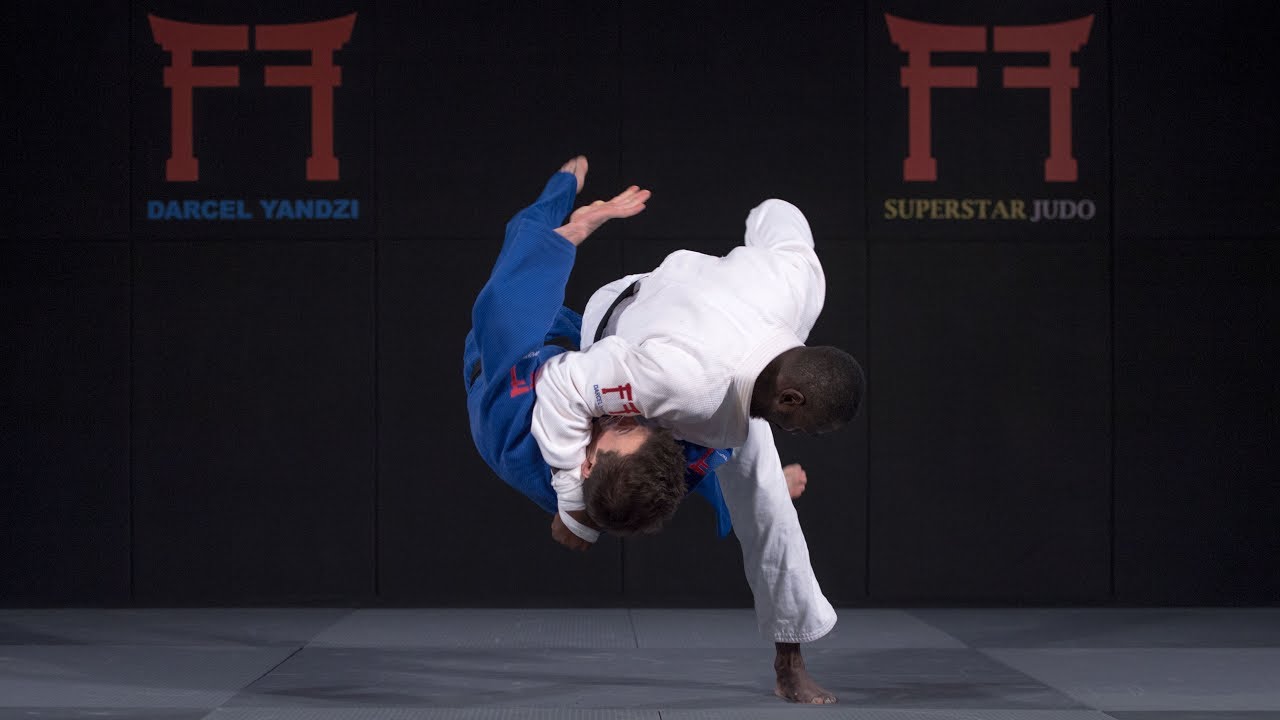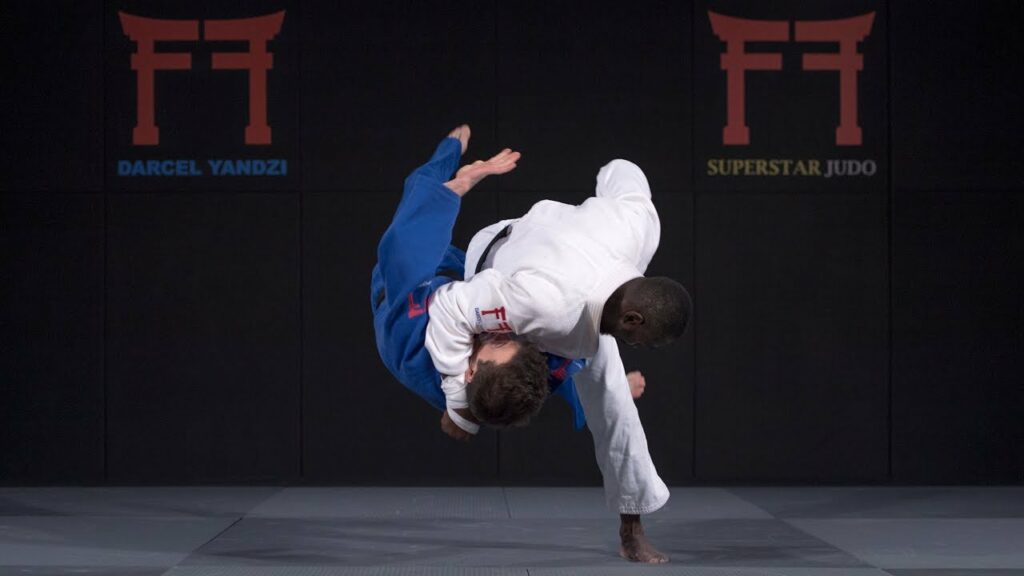 Darcel and Fighting Films
Since the launch of Fighting Films in France in 2017, Darcel Yandzi has been one of those ambassadors.
Proudly wearing the Fighting Films logo everywhere he goes, he makes instructional videos of his favourite moves for the brand.
Always with his Superstar Original from Fighting Films during his workshops or during his classes, he is one of our most loyal customers.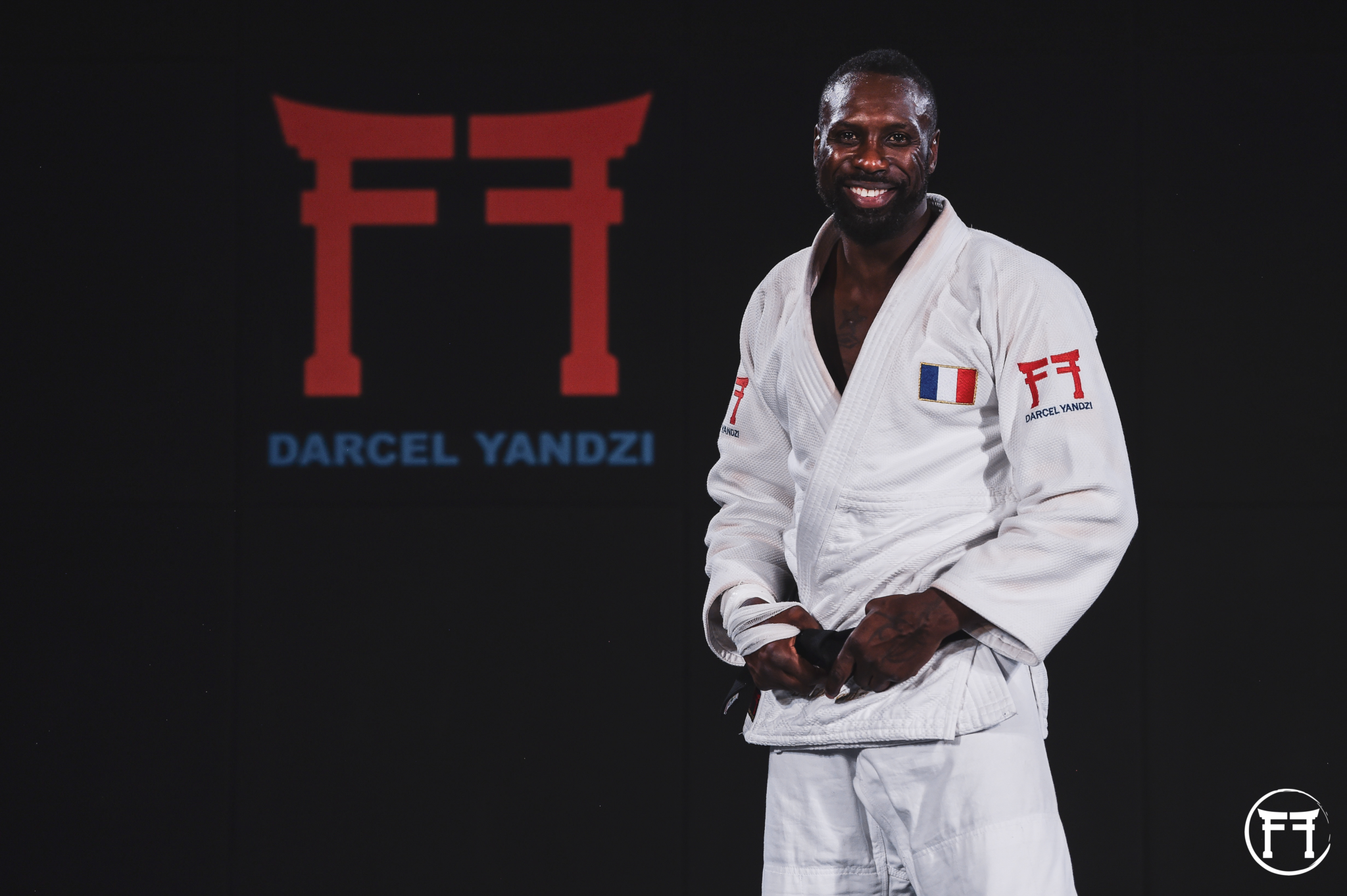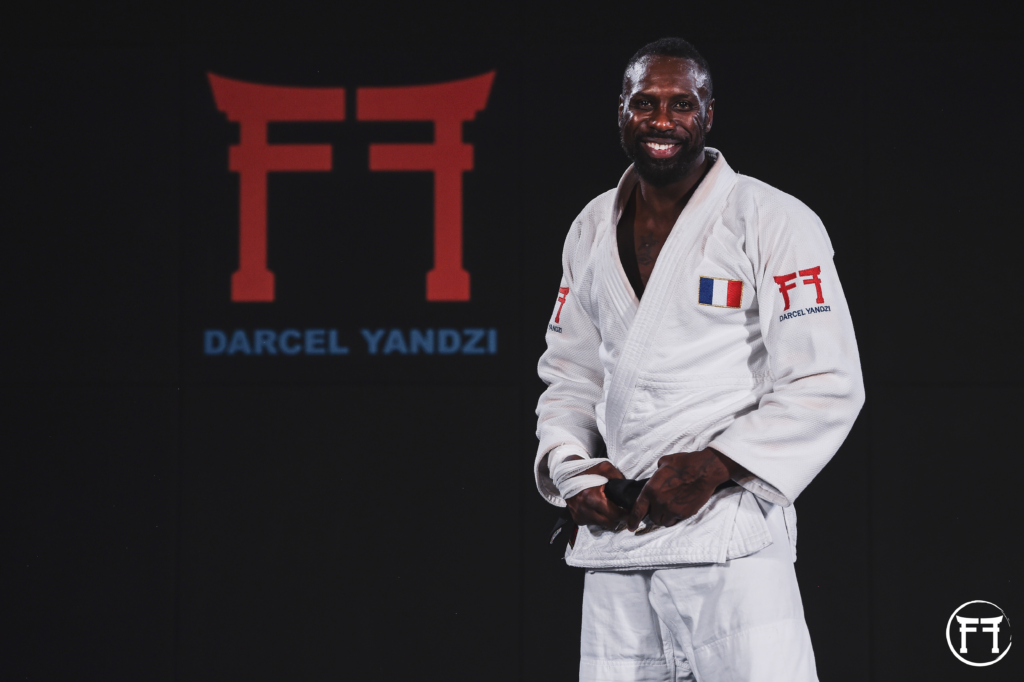 A judogi in the image of Darcel
Darcel's Superstar Original judogi is fully customised and branded.
At the level of the heart, there is the flag of France which represents his homeland.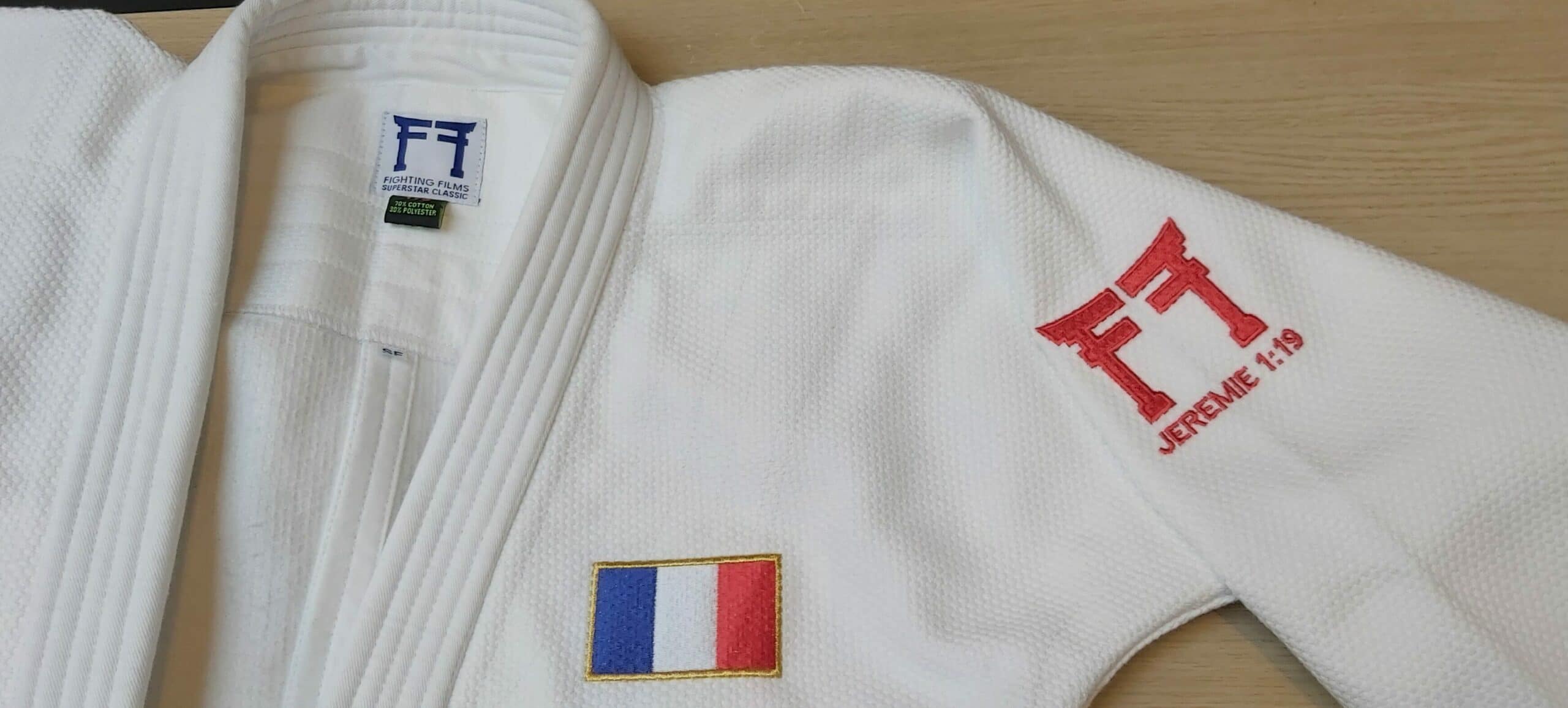 On the sleeves, below the Fighting Films logo, there are Bible verses written. The verse on the left sleeve is Jeremiah 1:19: "They will make war against you, but they will not overcome you, for I am with you to deliver you, says the Lord. And the one on the right sleeve, Psalm 91.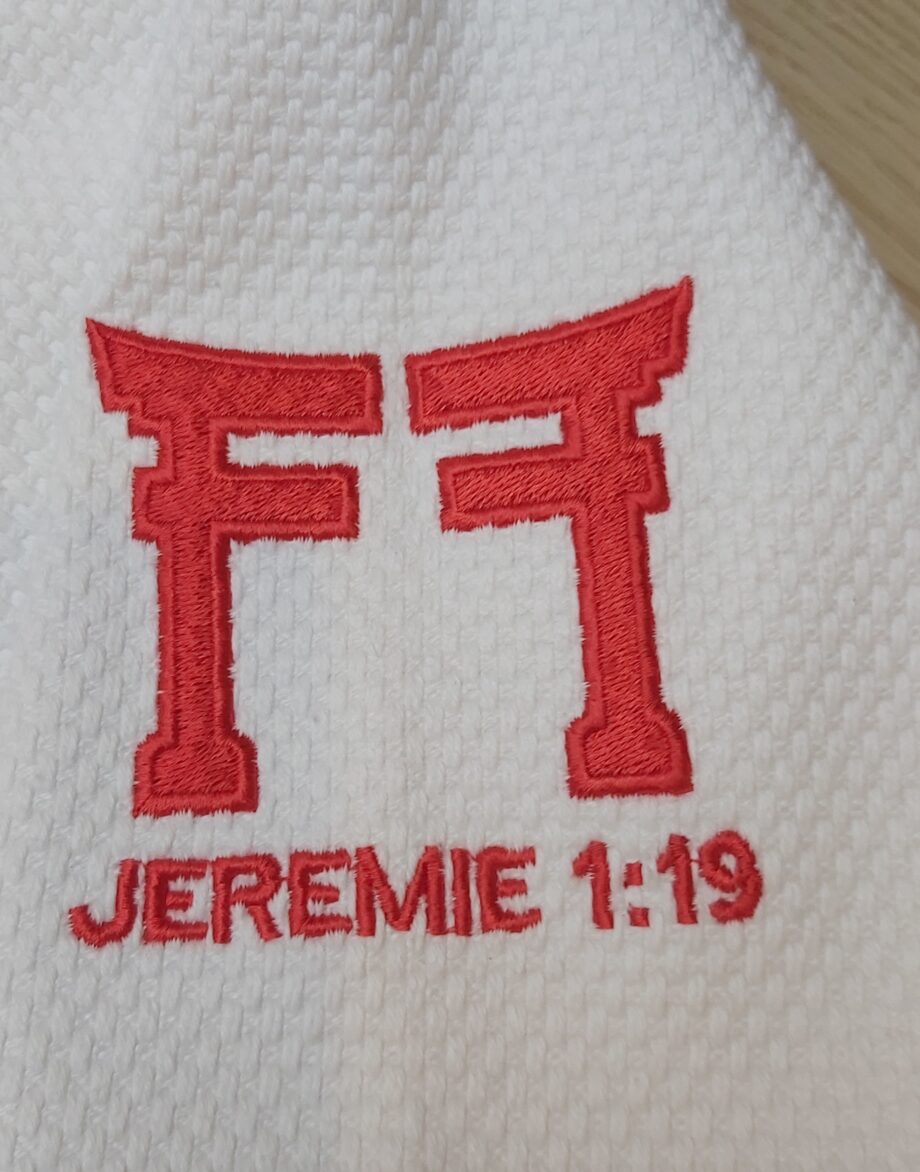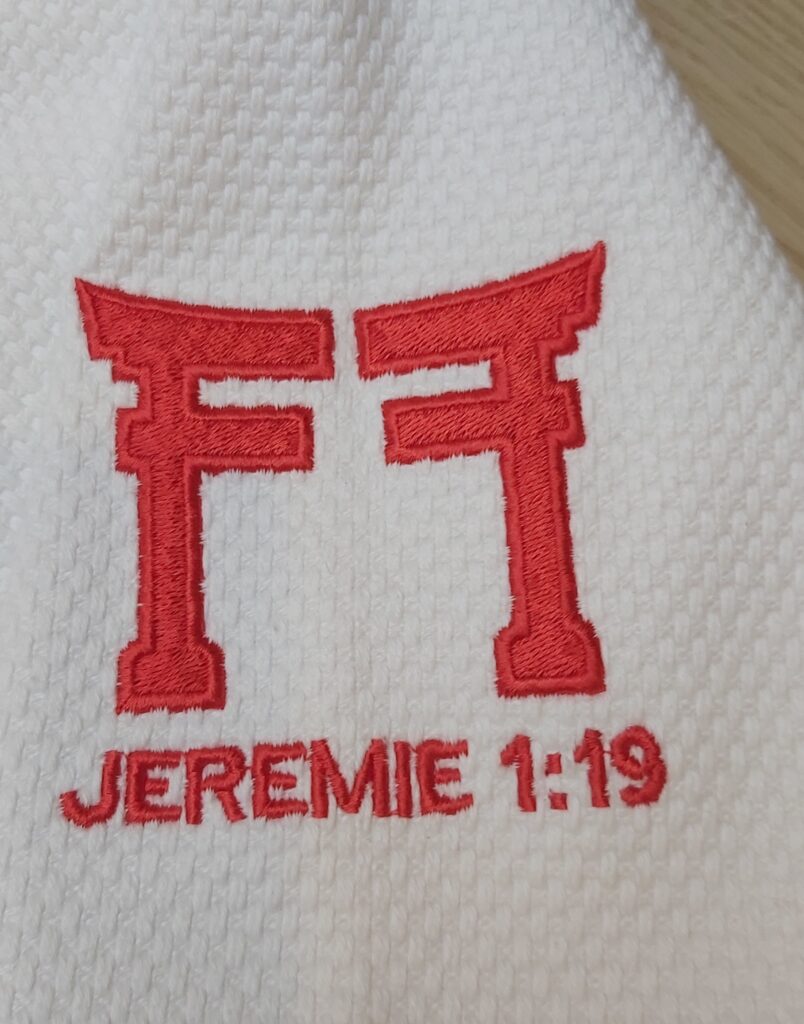 Darcel has taken the personalisation of his judogi a step further by inscribing his first name on the jacket at skirt level and on the trousers.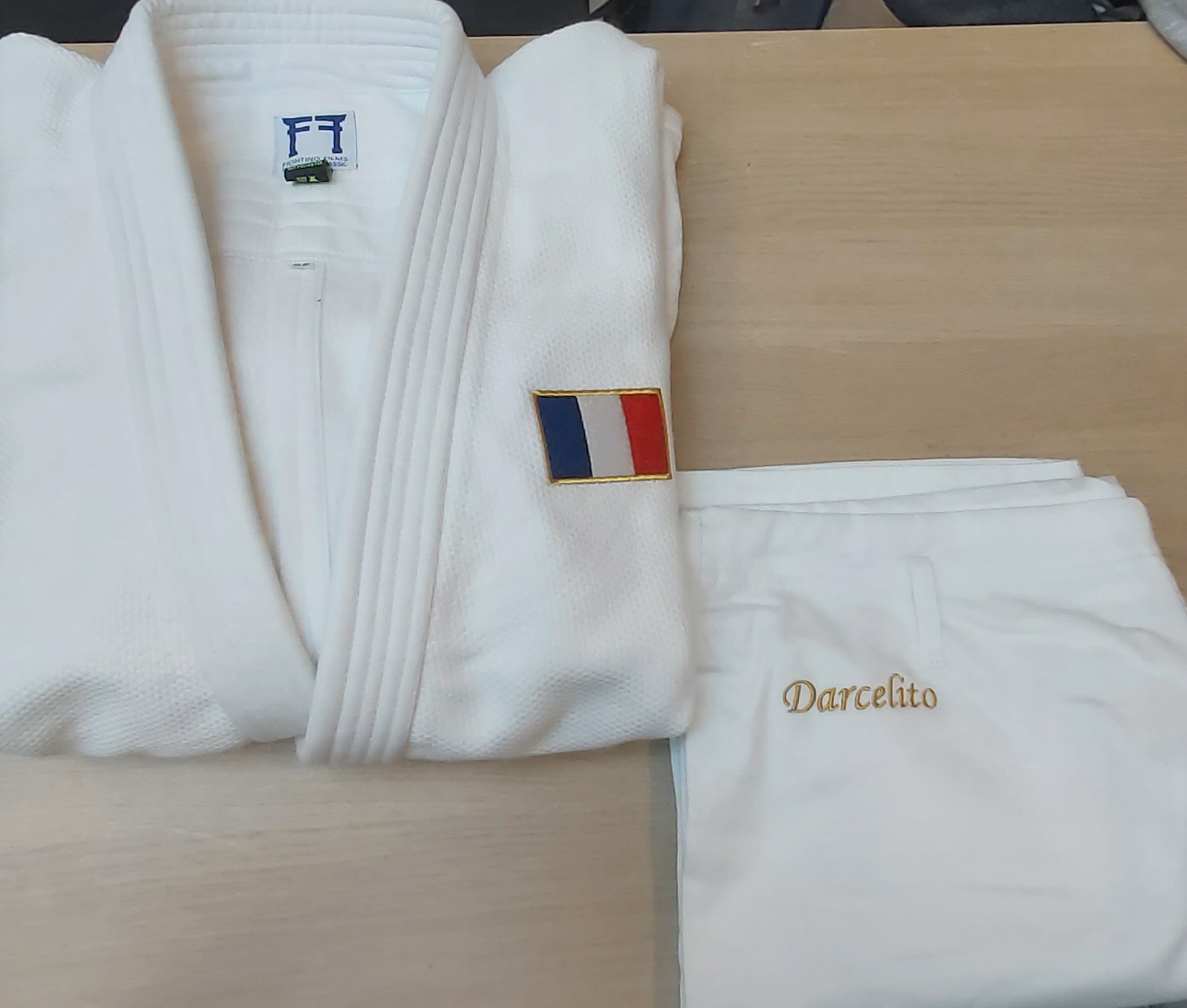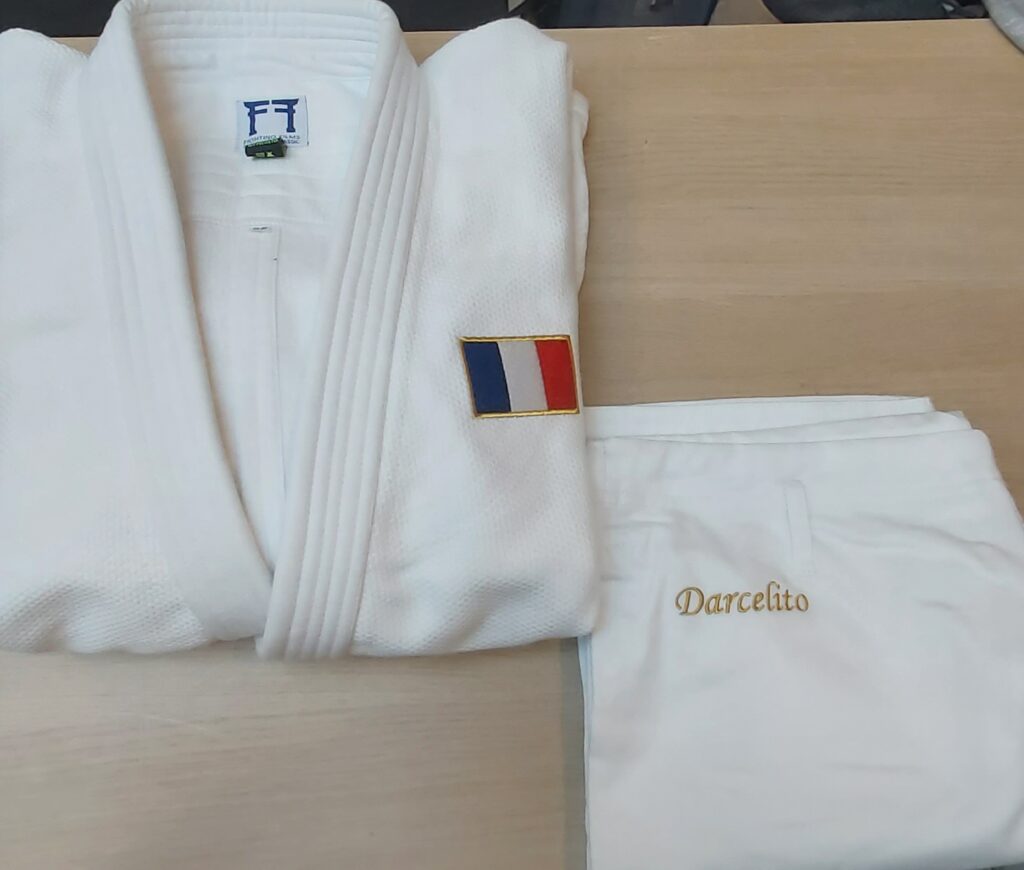 If you want to be like Darcel Yandzi you have to wear quality kimonos. Take a look at our range of judogis, especially the Superstar Original. You can also customize your judogi like him by contacting us.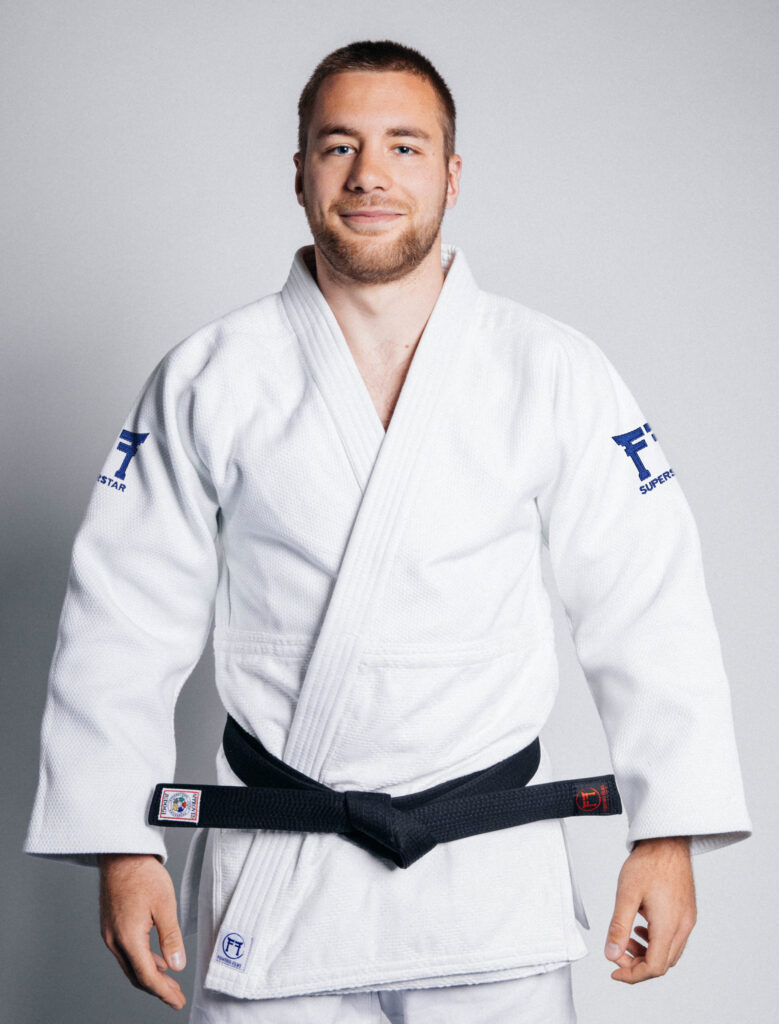 Judogi Superstar Original 920Gr
The Fighting Films Superstar Original Judogi is the brand's top of the line judo kimono. It is suitable for men and women who practice Judo regularly. It is the densest kimono offered by Fighting Films with a density of 920 grams per square meter. It is particularly designed for judokas practicing randori or regular and intensive competition.