Your child starts judo and you have questions about which judogi to buy him? Thanks to this article, discover our different types of judo equipement for children available from the youngest age.
The judogi for children new to judo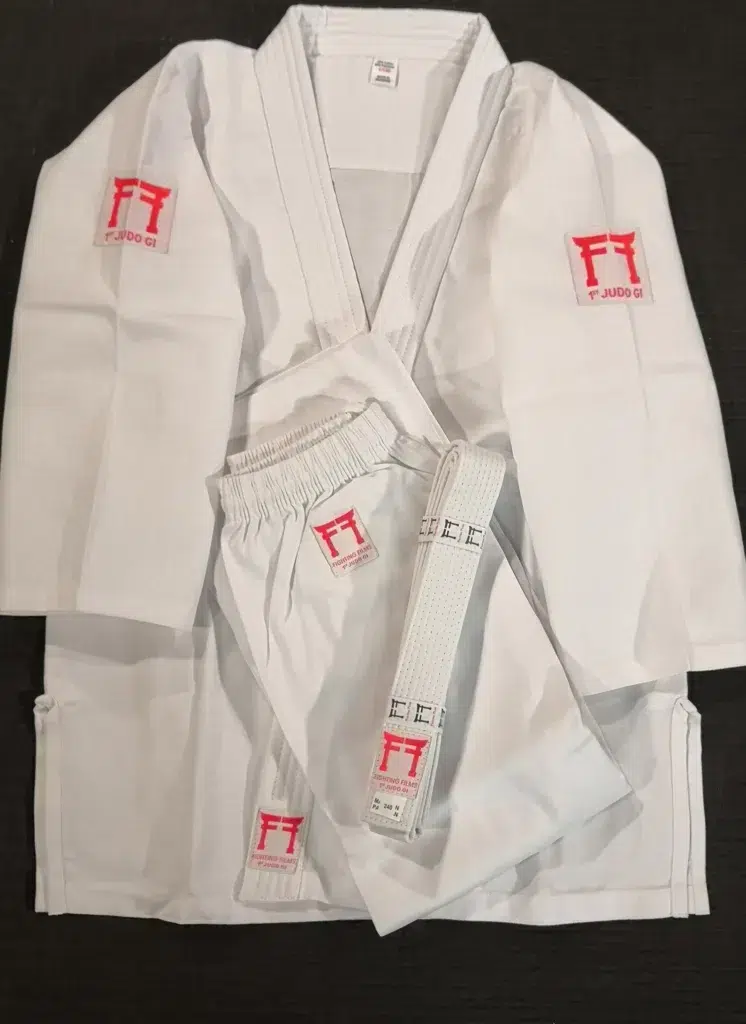 My first judogi
This is the ideal child's judo kimono to start learning judo with the best assets. This judo kimono for children is made of canvas and is very light, allowing you to discover judo in full comfort.
This judogi for children is our most basic judogi, made of canvas unlike other kimonos. This judogi is very light and is perfect for young children between 5 and 10 years old who discover judo. It is perfectly suitable for a weekly practice of judo without looking for performance.
This option is the least expensive among our kimonos and will accompany your child during his first season of initiation to judo. This judo kimono comes with a white belt.
The judo kimono for children made of rice grain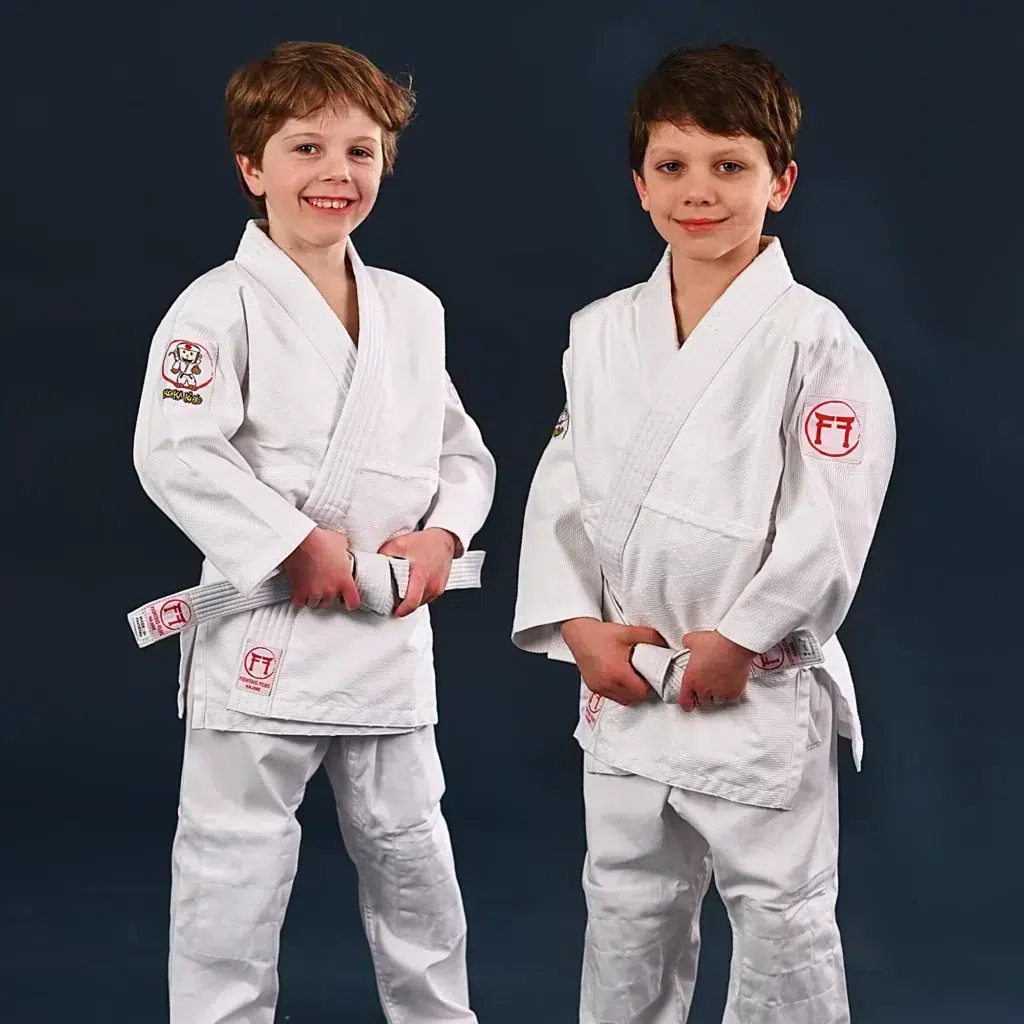 Hajime judogi for children Fighting Films
Childrens Kimono Hajime – Fighting Films. Child Kimono made of rice grain of very good quality. The Hajime Kimono is comfortable for children to wear, light and strong at the same time. It also comes with a white belt. Thus, it is the ideal judogi to start learning judo with the best assets. With a weight of 300-310 grams, this quality judogi is stronger and more durable than most other children's judogis.
Heavier and more resistant than the canvas kimono, this "grain of rice" judo kimono for children is perfect for a child who is starting his second season of judo. After learning the basics of this martial art, your child and his friends will learn more advanced techniques. It is therefore better to rely on a rice grain kimono, more resistant and slightly heavier!
Its design with the little Japanese monkey on the shoulders is always a hit with young children.
The judogi for teenagers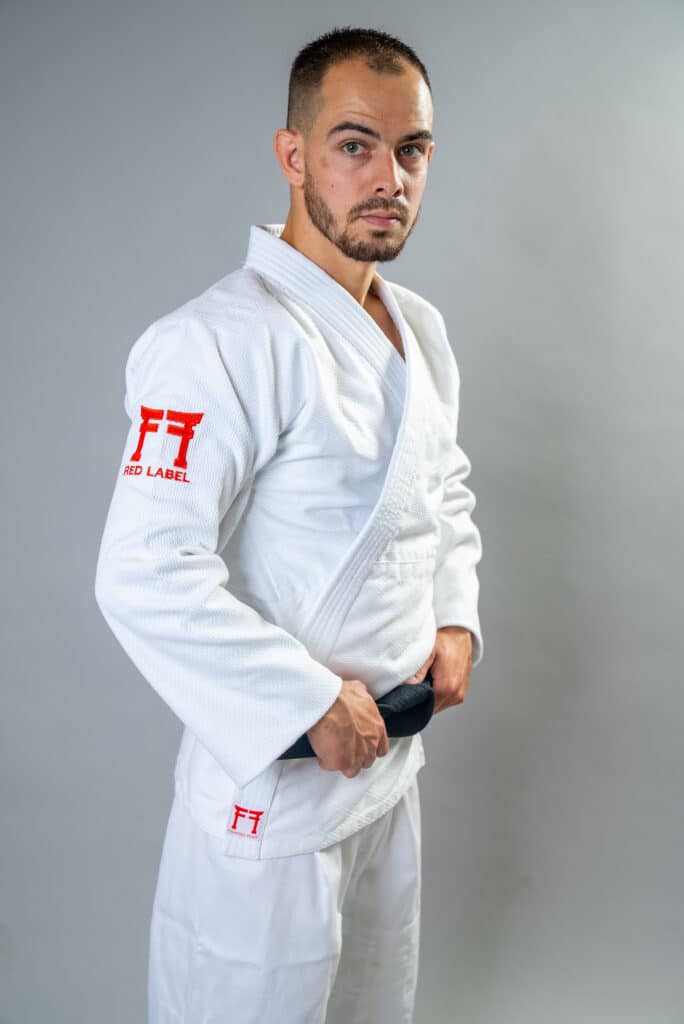 Red Label judogi 500Gr
The Red Label is a mid-range judogi for intermediate level, from experienced children to adults in full learning or beginner.
It is available from size 100 cm to 190 cm.
After several years of judo practice, or after having started judo in the early teens, your child will certainly want a more adapted judogi. With the Red label kimono, choose a rice grain even more resistant than the Hajime. Also, say goodbye to the little monkey on the shoulders that can look too childish at a certain age.
With this heavier ( 550 Gr ) and more robust kimono, your child will feel better and his progression towards a better technical level of judo will be improved.
---
Now you know everything about our different judo kimonos for kids, so make your choice according to what you are looking for. To discover our other kimonos more focused on a good level of judo and the search for performance click here to learn more.
Questions about kimono sizes or need advice on which kimono to choose? Visit the contact page for more information, or come and try your kimono directly in our store at 1 rue des Messageries, 75010 Paris. Possibility to embroider your kimono and belt with the name of your choice in less than 15 minutes.