Discover the ranking of the best bags to carry your judo clothes and equipment.
N°1: The Bakku Pakku judo bag from Fighting Films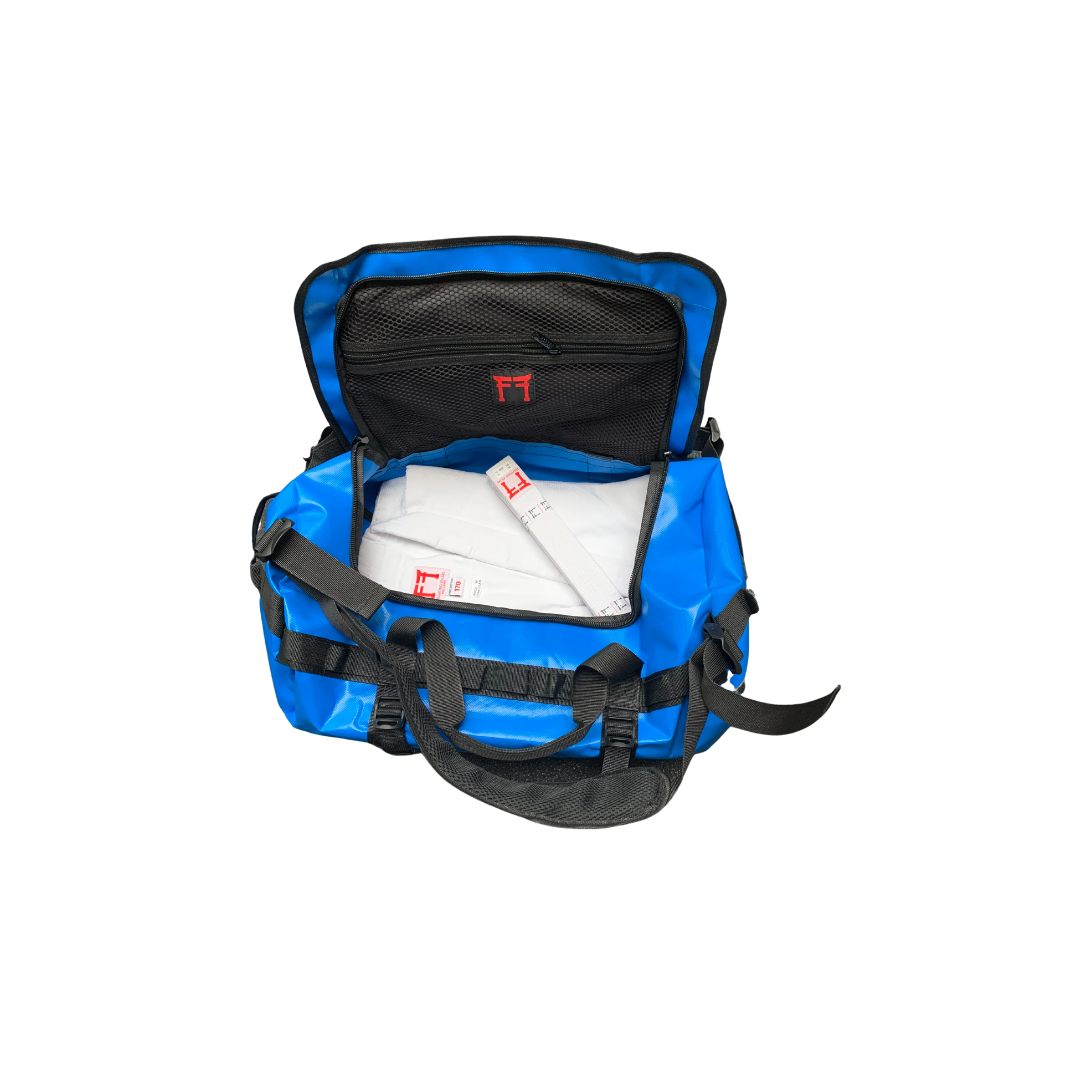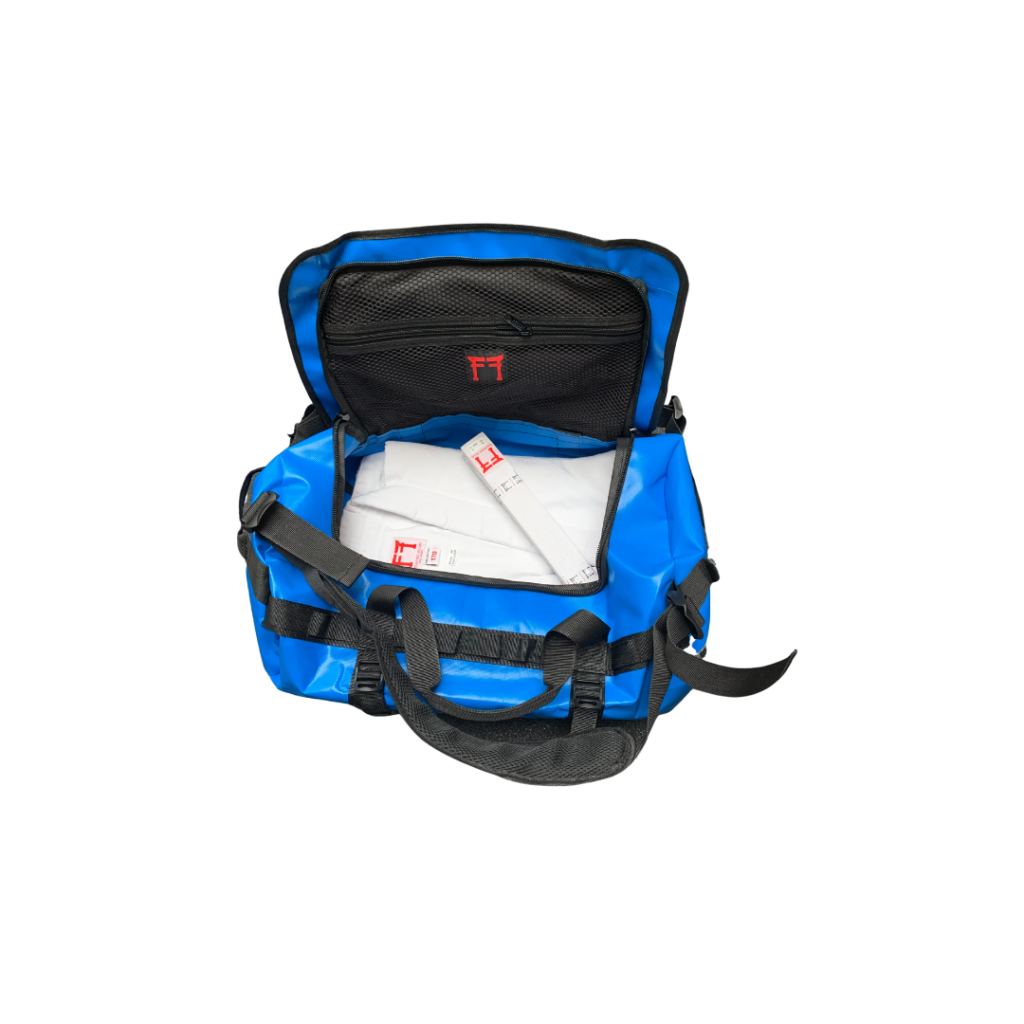 The Bakku Pakku sports bag is, in our opinion, the best judo bag in 2022. Its unique design, large capacity and numerous handles make it a versatile bag.
It has a handle to carry it by hand but can also be carried as a backpack. The bag is very large, with a capacity of 50 L, which is equivalent to 2 adult kimonos and their belts. Like the Superstar 750 judo kimono for example. It is also equipped with a side pocket and a large zipped mesh pocket in the main pocket.
50L is the limit for your cabin luggage when travelling by plane. So whether you're a frequent traveller or a competitor who goes to the four corners of the world, this bag can accompany you in the cabin.
The Bakku Pakku is made of durable and waterproof canvas, which protects your belongings from the rain.
In addition, its unique design makes it stand out from the rest at the gym or dojo. The Fighting Films logo is featured on the side of the bag as well as on the inside.
This bag is undoubtedly one of the top judo bags of 2022. It is suitable for both judo enthusiasts who will certainly recognise the brand thanks to the logo, as well as for sportsmen and women who are not necessarily judo specialists and who like the design and the logo of the brand.
No. 2: The Adidas convertible sports bag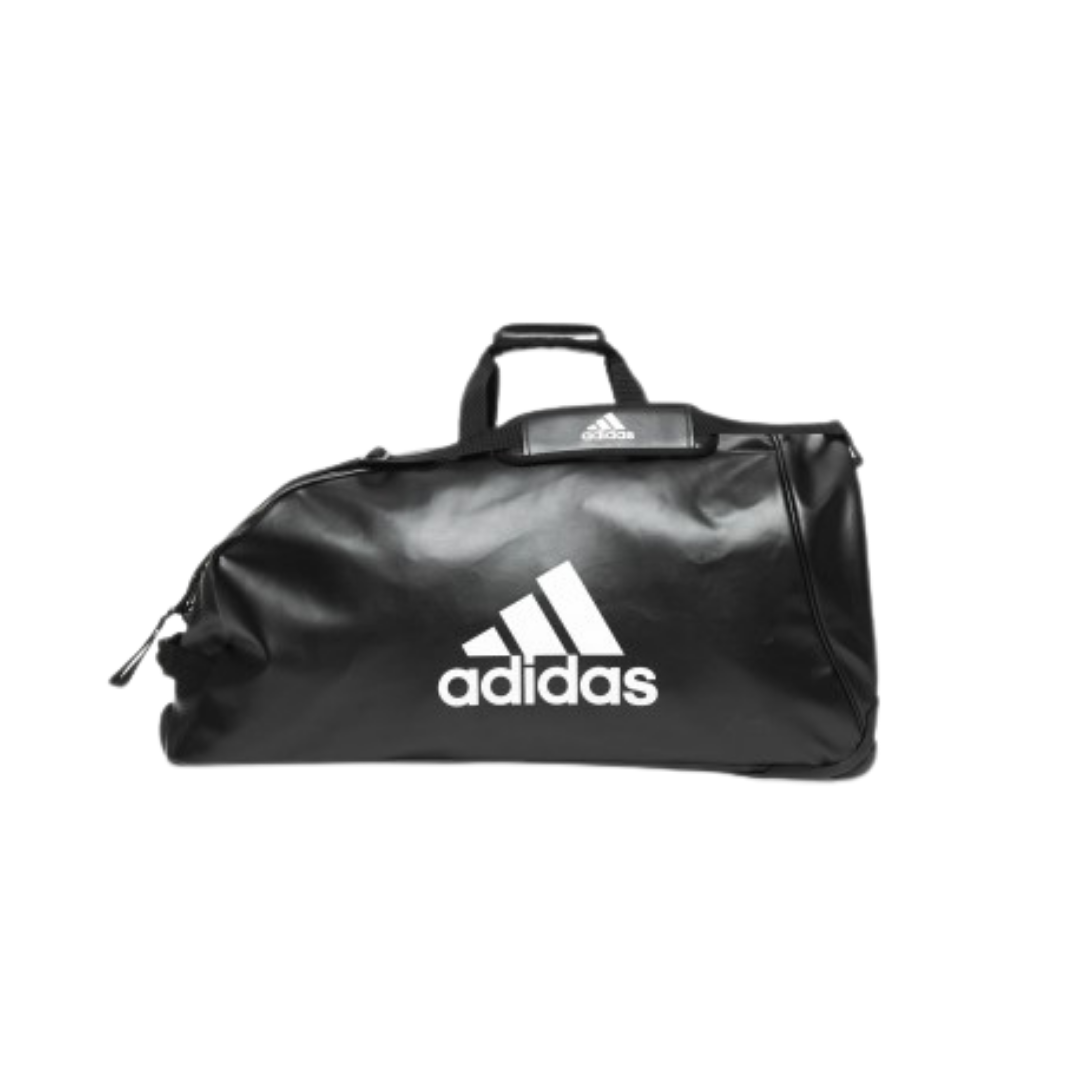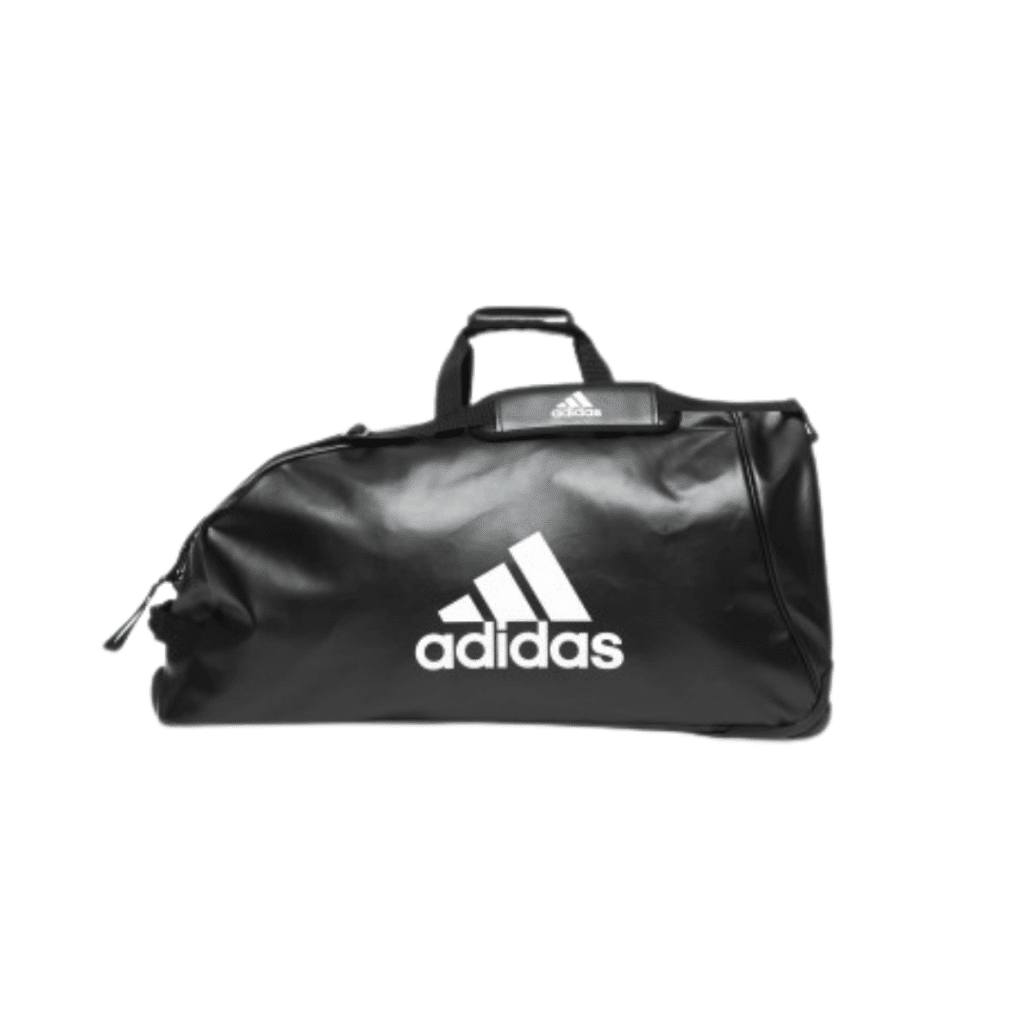 Adidas offers its customers a wide range of quality sports equipment and accessories. Here, their convertible, rolling carry bag is one of those good quality pieces of equipment. The bag comes in at number three in our ranking of the best judo bags in 2022. Indeed, it is a sports bag that can be used for your judo outfits, but it is not specialised for that.
Another negative point is its price, which is around 100€ at most retailers. This is much more than other sports bags on the market, 40€ more than the Bakku Pakku bag.
But this higher price can be justified by several points. Firstly, the bag is much larger, 120L in capacity. Secondly, it has wheels and a handle for rolling. These features logically increase its value, but unlike the Fighting Films judo bag, this one is too big and cannot be used as carry-on luggage on planes.
N°3: Fight Art sports bag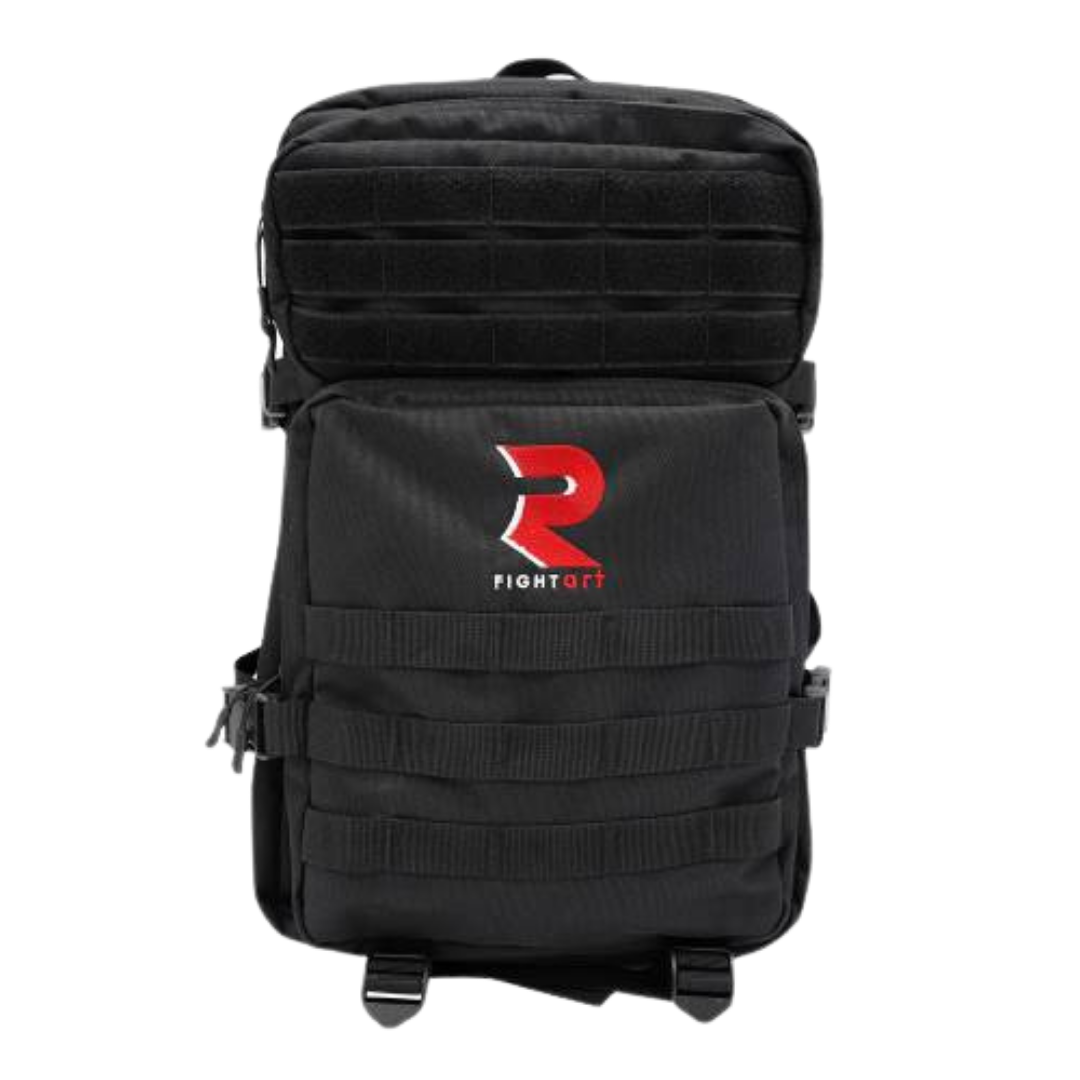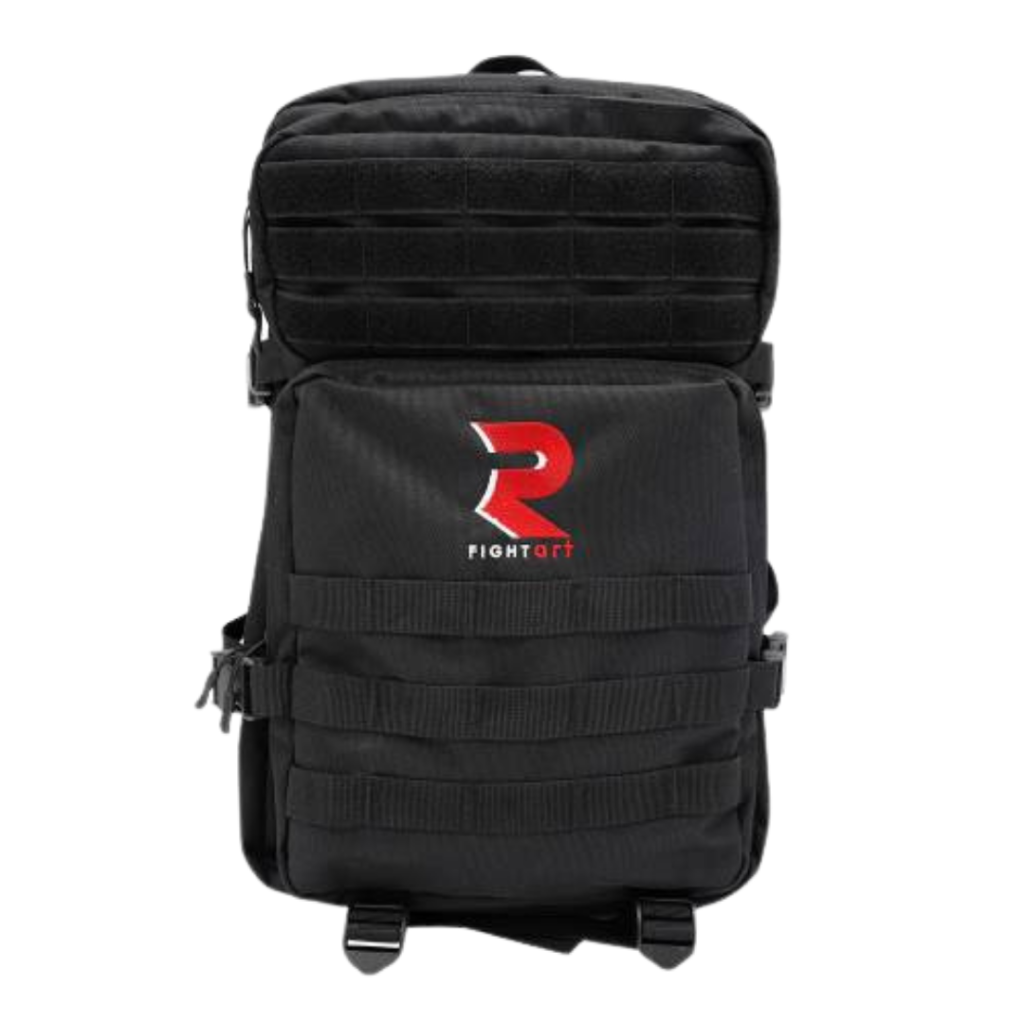 Fight Art is the new brand in the martial arts and combat sports market. They offer a wide range of products including sports bags. Their sports bag is a good quality and very functional product with many pockets and pouches outside and inside.
But it is not perfectly suited for judo equipment which is bulky as a rule. Indeed, with a capacity of 35L and the various pockets inside, the space is quite limited, allowing to contain only an adult kimono.
Moreover, it is a backpack that is not ergonomic to be carried in the hand. Its price is still affordable, count 55€ to get one.
The customisation thanks to the Velcro fasteners is a good point for this bag which is only available in black and has a very basic design.
N°4: The Budofight judo bag
In 4th position of our ranking of the best judo bags in 2022, we have chosen the Budofight judo bag. Unlike the other bags in this ranking, this one is really meant for judo. Its different handles and straps allow it to be carried in different ways. It can be converted into a backpack.
It is a very strong bag, made of nylon, but not entirely waterproof.
The big flaw of this bag in our opinion is the aesthetics. Available only in black like most bags, the design is quite crude. The large Budofight logo and several "judo" inscriptions on the bag make it a very functional but not very aesthetic bag, less so than its competitors in this ranking of the best judo bags in 2022
N°5: The Kwon sports bag
To conclude our ranking of the best judo bags in 2022, Kwon offers bags that are more accessible to the general public and less high-end. These sports bags are for people who rarely play sports and just want to carry their stuff without worrying about the aesthetics or quality of the bag.
It's a very functional bag with lots of pockets, handles and straps so it can be carried in different ways. But the design is not very neat, it is a basic bag that can be found everywhere and is only available in black.
Apart from the aesthetic aspect, like many sports bags, this one is not specialised for judo gear. Its design is not designed to hold a full set of judo equipment.
Available at a lower price ( 28,50€) this sports bag of about 60L can store the equipment of the whole family.
If you want to know more about our judo equipment or our Bakku Pakku judo bag click on the different links.
You are in charge of a judo club and you want to equip your members? Create your club account and benefit from discounts and other advantages on our shop!