Veteran judo competitions are certainly foreign to you. Let's discover together this universe which gathers many former champions determined to continue their judo practice at the highest level.
Differences with the other age categories
weight categories
As for the judo competitions for juniors, cadets or seniors, different categories exist. The weight categories, which are the same as in the senior competitions for men and women.
Age categories
Moreover, there are age categories, indeed, a 35 years old judoka will not be able to face a 60 years old opponent!
The categories are named with "M" for men and "F" for women and look like this
M1/F1: 30 to 34 yo
M2/F2: 35 to 39 yo
M3/F3: 40 to 44 yo
M4/F4: 45 to 49 yo
M5/F5: 50 to 54 yo
M6/F6: 55 to 59 yo
M7/F7: 60 to 64 yo
M8/F8: 65 to 69 yo
M9/F9: 70 to 75 yo
M10/F10: 75 yo and +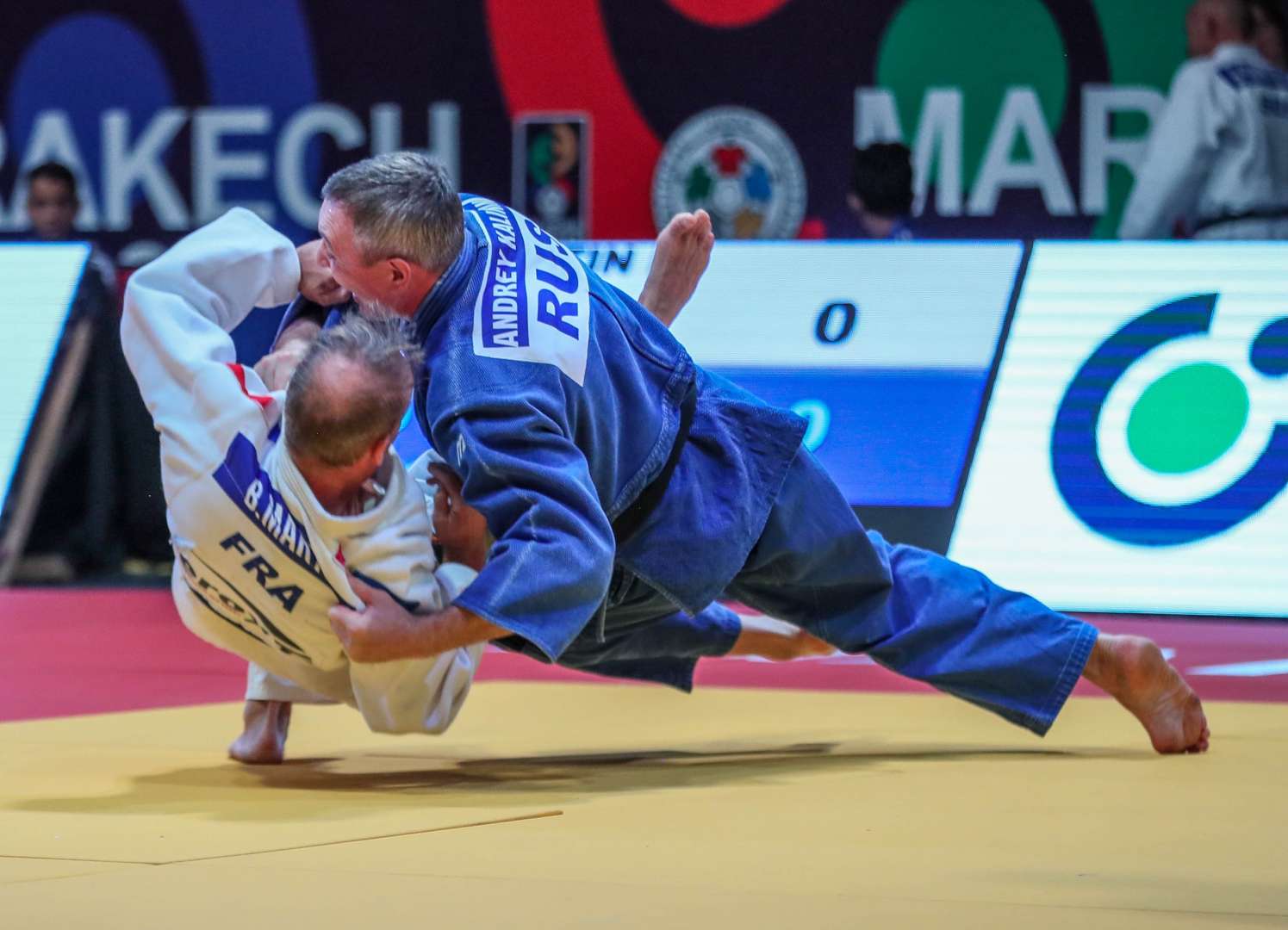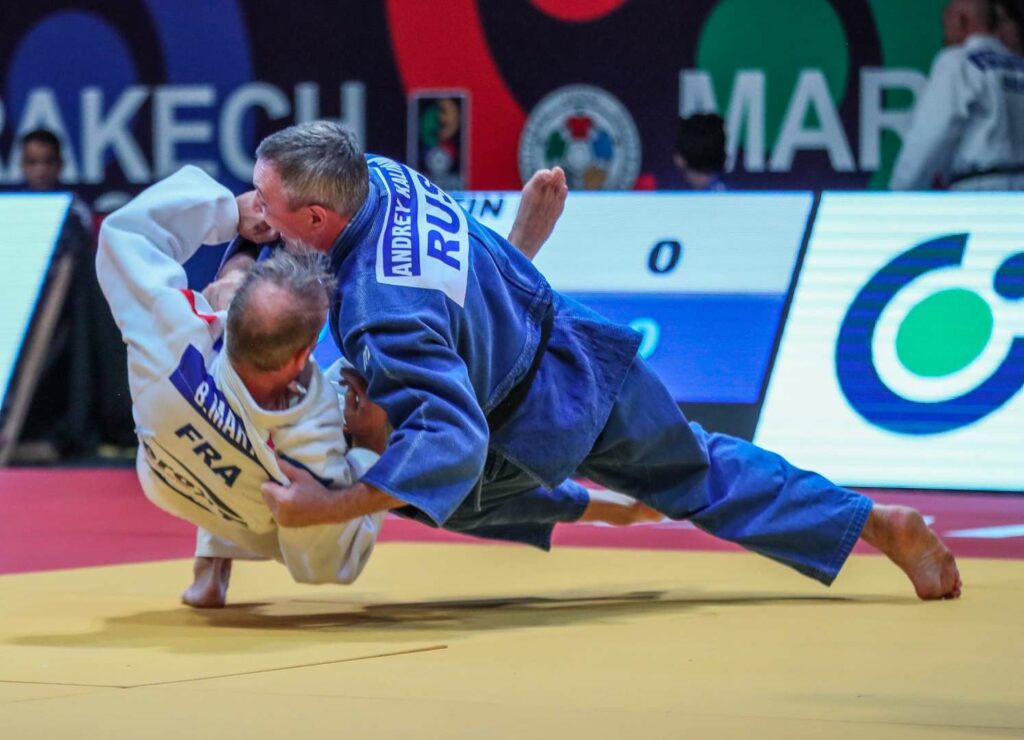 fights duration
At a certain age, the practice of the sport becomes less obvious and fatigue is felt more quickly, especially in a contact sport.
Therefore, the duration of the fight varies from one category to another:
M1/F1 to M6/F6 fights last 3min
M7/F7 and M8/F8 fights last 2min 30s
M9/F9 and M10/F10 fights last 2min
How to compete in veteran judo championships ?
The veteran championships are becoming more and more successful with many national competitions, label A or excellence. The French Judo Federation has decided, thanks to a growing interest in veteran judo, to create the French Championships. The first edition took place on June 5 and 6, 2021 and the 2022 edition will take place on June 18 and 19.
In total, nearly 2000 French men and women participated in the various national, European and world competitions.
To participate in the French Championships, it is necessary to have already participated in 2 national veteran competitions or at least 1 veteran and 1 senior competition.
The weekend of June 2-5 will take place the European Veterans Championships in Heraklion, Crete and will count 236 competitors.
Equipment to have
For the national competitions, the label A, excellence or even for the French championships, there is no particular control as for the judogi. So you can get one of our judogis Red Label, Black Label or Superstar Original
For the European or World Championships, the judogis will have to respect the IJF rules, as we propose with our Superstar 750 IJF judogis which respects the standards of international competitions. Of course you will need a blue and a white judogi.
In addition, you must wear a bib that includes the initials of your country (FRA) and your name.
To discover the judogis worn by the judokas of our partner clubs and our Superstar athletes, visit our website.
You are in charge of a judo club and you want to equip your members? Create your club account and benefit from discounts and other advantages on our judo equipment website.